Fully parametric pipeline design tool with automated graphic editing tools
and high quality plan & profile sheet set generator
by ParaCADD™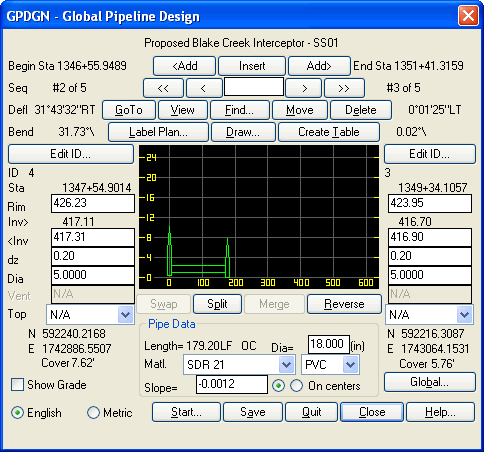 View our Screencast demonstrations to learn more.
They are a five part series. Items 2-5 are of GPDGN and range from 1.5 minutes to 4.75 minutes each. The first item is a comprehensive demonstration of ParaPOINT which is about 22 minutes long. If your designers draw up their own base drawings from point files you should have a look at ParaPOINT.
The screencasts were captured in AutoCAD Civil 3D 2014; however, the program has been fully tested for use in AutoCAD versions 2013-2022 (and it even works with older versions of AutoCAD). AutoCAD Civil 3D is not required to effectively use ParaPOINT or GPDGN but it has has been used in the demonstrations.
Autodesk© Screencast© Demonstrations


Order your CD online!
Its fast, easy and secure!
GPDGN
For AutoCAD
2013-2022
$389
Satisfaction Guaranteed
or your Money Back
*
CD's are shipped via US Mail
(Contact us for quantity discounts or shipping and handling fees for international orders.)
Copyright © 1992-2021 ParaCADD™
Back to ParaCADD Home Page
* Money back guarantee expires after 30 days. The actual shipping cost will not be refunded since it will have been paid to the USPS for their services. Handling for international orders will not be refunded.